The Ultimate Tool For Acing Your Law Exam
by
Scott Grabel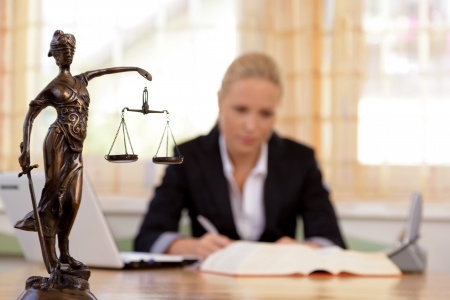 Like any other test, no two people will prepare for it and perform the same way and the bar exam is no exception. There are plenty of things to consider when getting ready for a test this big – the amount of sleep you need to get, how to keep healthy and alert for the day, law and test specifics, and are you even ready to become a lawyer?
You probably have more than enough already swimming in your head as it is including classes, studying copious amounts of information, and everything else going on in your life. It's easy to neglect eating right, managing your stress, and covering all topics when you're staring at a book for hours straight. Below is a list of links that will cover everything you need to prepare adequately for the big moment. Hopefully between the tips to prepare mind and body and giving specific test examples, you will be ready to tackle the bar exam when the time comes.
Test Preparation Basics
Make Sure You Are Ready to Become a Lawyer
Past Questions and Test Specifics
Educational Blogs
Other Useful Information
Hopefully after going through everything above you are ready and more confident than ever to tackle the Bar Exam. Even if the test is still months or years away for you, try to get into the habit of learning proper study methods, staying healthy, keeping focus, and learning what exactly it is that you want to do with your career. Before you become a lawyer, prepare yourself not just for the test but for the road ahead of you. If reading books and studying online all day isn't for you, then try to find a good professional prep course to get more hands-on learning. You're almost there so go for the gold and ace that test!