Famous Criminal Law Cases In U.S. History
by
Scott Grabel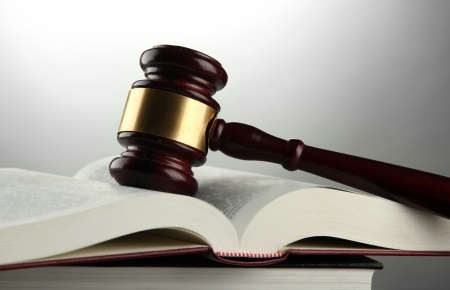 Criminal law encompasses a body of rules that define unacceptable conduct that threatens, harms, or endangers the safety and welfare of the public. Criminal law also imposes punishment on people who do not obey these laws. The United States has a dark history involving some of the most heinous criminal cases in the world. Some of these criminal cases involved people who gained public notoriety for their unscrupulous acts. In fact, some gained notoriety and became public icons, whereby many have idolized their transgressions for terrorizing innocent individuals.
One of the most notorious criminal law cases came in Salem, Massachusetts. The Salem Witchcraft Trials involved the public execution of 19 men and women by hanging at the gallows. One man was crushed under the weight of heavy stones. Hundreds of others faced countless trials until the hysteria subsided throughout Puritan Massachusetts. This does not mark the only tragic event in U.S. history. Successful assassination attempts have sparked public uproar, especially in the criminal justice system. Nobody should ever forget about the tragic assassination of President Abraham Lincoln by John Wilkes Booth; however, many have forgotten about the four convicted conspirators that faced trial for his assassination. Unfortunately, John Wilkes Booth was not the only crazed gunmen in our nation's history to take down one of our leaders. Lee Harvey Oswald, an ex-marine, became famous for the successful assassination of President John F. Kennedy. In addition, John Hinckley attempted to assassinate former U.S. President Ronald Reagan. Hinckley's insanity plea brought national attention, including several attempts for handgun legislation. Lastly, James Earl Ray was the man who shot and killed Dr. Martin Luther King in Memphis, Tennessee. Ray escaped from prison while serving for King's assassination. He was located and arrested. To this day, the public media has given praise to these fallen leaders and the criminal justice system that put their killers behind bars.
John Hinckley, the lone gunman who attempted to assassinate President Ronald Reagan, prompted attempts by the courts to pass handgun legislation.
Four other conspirators were convicted in the assassination of President Abraham Lincoln.
The criminal justice system faced some of the hardest criminal cases involving Mafioso members, especially during the Prohibition Era. In 1927, Joseph Adonis formed the Seven Group, an elite squad of underworld mobsters, to control the alcohol trade during the height of Prohibition. Adonis accepted deportation back to Milan, Italy after the federal government sought indictment of perjury charges concerning his citizenship. In addition, Albert Anastasia committed violent and victimless acts in the underworld of drug trade, gambling, and prostitution. Anastasia appeared before the United States Crime Investigating Committee and plead innocent in regards to these allegations before he was assassinated. Organized crime did not confine itself to the northeastern half of the United States. Al Capone, probably one of the most famous criminals in United States history, assisted in leading Chicago's underworld alcohol trade before expanding into gambling, prostitution, and saloons. Capone terrorized Chicago with violence, murder, and mayhem. He served 8 years in a federal penitentiary before dying from syphilis and other causes. John H. Dillinger, also known as "Gentleman Johnnie," robbed banks and murdered numerous victims, including a police officer during an East Chicago robbery. Dillinger was noted for carving a wooden pistol and then turning it on his jailer for a historical escape. He was waiting for trial at Crown Point Prison.
The criminal justice system figured out that deportation would not stop Mafioso members from continuing their organized crime enterprise. In fact, they planned to bring it to other countries. Charles Luciano, also known as "Lucky," attempted to nationalize organized crime. During the 1930s, Luciano ran a New York City prostitution and drug trafficking ring. Luciano was found guilty of these charges and sentenced to New York State Prison. In 1946, Luciano was deported to Italy before he moved to Havana, Cuba to run his "Dope International" business. Organized crime took on a new face with John Gotti. John Gotti's first propel to fame started with his killing of James McBratney, the individual who allegedly kidnapped and killed Carol Gambino's nephew. After serving two years, Gotti started his racketeering, usury, and gambling organized crime ring. Federal prosecutors made three failed attempts to indict Gotti. In 1992, Gotti was finally found guilty of racketeering and the murder of Paul Castellano. Racketeering would not stop with organized criminal organizations ready to smuggle the loot. Charles H. Keating, a white collar criminal, gained national notoriety for his insider trading of securities and his contribution towards the fall of many savings and loans associations during the early 1990s.
Federal prosecutors attempted to convict John Gotti three times before succeeding.
Charles H. Keating is responsible for the downfall of multiple savings and loans associations during the early 1990s.
The criminal justice system has seen many psychopathic serial killers enter their courtrooms. One of the strangest criminal law cases involved the trial and acquittal of Lizzie Andrew Borden for the ax murders of her stepmother and father in 1892. Unfortunately, the escalation of brutal murders would continue throughout the 20th century. Some of these murders involved sexual perversion of unimaginable proportions. For instance, Ted Bundy gained public notoriety for his sexual assault and strangulation of women. Bundy's attempt to represent his own legal interests also gained him national attention. Ed Kemper, also known as the "Co-Ed Killer," raped and killed young female students. He was convicted and sentence to life in prison. Albert DeSalvo, publicly known as the "Boston Stranger," raped and strangled 13 women in Boston, Massachusetts. His killings occurred between 1962 and 1964. He was found guilty on November 26, 1973. He died of 16 stab wounds inflicted by Walpole State Prison inmates.
Jeffrey Dahmer became famous for his sadistic crimes involving the murder, mutilation, and cannibalization of male victims in his apartment. Dahmer's case was popularized by the Milwaukee Sentinel and Milwaukee Journal. The defense claimed insanity; however, the jury found him guilty. He was sentenced to 15 life term sentences. He was clubbed to death in a prison bathroom. Not every serial killer gives off a creepy vibe to the community. In fact, some had an upstanding reputation in the community that led to a delay of investigation. For instance, John Wayne Gacy worked as "Pogo" the clown, which seemed very innocent and welcoming for neighborhood families. Unfortunately, John Wayne Gacy raped and murdered at least 33 teenage boys and young men. Gacy buried his victims' remains in a crawl space located in his own home. In addition, he discarded some of his victims at a nearby river. The media purported Gacy as a mass murderer, which gained him national attention. He was finally executed by lethal injection in 1994.
John Wayne Gacy was an upstanding citizen that lived a dual life of killing innocent teenage boys and young adult males.
Jeffrey Dahmer murdered, mutilated, and ate the remains of his victims. His case became famous, because the defense claimed insanity for his heinous acts. The courts sentenced him to 15 life term sentences.
The criminal justice system has seen their share of psychopathic criminals who simply wished to kill for the notoriety. Charles Manson, a brutal killer and cult leader, became known for the 1969 Sharon Tate murders. The Manson Family trial became popularized for the violent perversity of his acts. His followers were tried and found guilty in the same manner. Charles Manson became known for disfiguring himself by making an "X" on his forehead as a symbol of his perceived incompetence to represent himself in the establishment's world. Charles Starkweather became famous for killing and mutilating 11 victims, including motion picture actor, James Dean. David Berkowitz, also known as the "Son of Sam," used a .44 caliber pistol to kill five women and one man between 1976 and 1977. He confessed to the murders and claimed that a demon dog instructed him to kill. While not a serial killer in the grotesque sense of the word, Gary Gilmore gained notoriety by blatantly telling the state that he would return to a life of crime if the prison released him. As a result, the United States Supreme Court brought back capital punishment, which led to Gilmore's execution.
Other famous criminal law cases