Internet Security for Children
by
Scott Grabel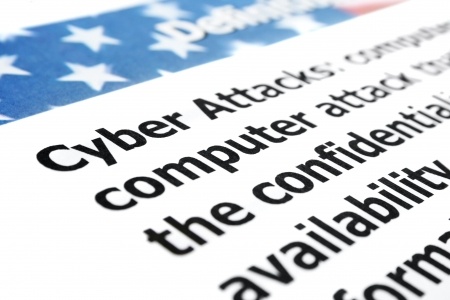 The Internet has become a mainstay in the social and educational lives of children. As they grow older, it may seem like each new day brings a growing dependence on the information and resources contained within it. While the web can support a child's friendships and intellectual growth, it can also pose a few dangers, if access to it is left unchecked. It's your responsibility to make sure that your child remains safe while they explore the Internet and their computer literacy skills continue to grow. Luckily, researching websites, securing your computer, monitoring activity and talking to your child about appropriate online behavior can go a long way in protecting your child while they use the Internet.
Research Websites
As the parent or guardian of a child, you may be used to accompanying your child to new play areas and surveying the environment for safety hazards before allowing them to explore it. The same principle can be applied to websites. If your child has a specific website to visit in mind, double-check its privacy policy before letting them log on. Some websites collect personal information, which can put them at risk. If you find that a privacy policy does not meet your standards, find safer websites that offer the same kind of content.
Don't be afraid to block websites or content that you think is inappropriate for your child. A number of browsers have features that allow you to restrict access to specific websites, but a computer's operating system may also have parental controls that can give you much more authority over how your computer functions when your child uses it. Windows systems, for example, can assign you administrator privileges on a computer, which can allow you to closely manage and monitor your child's behavior while they surf the web. The same type of administrative control may be available for other devices that stream web content, like game consoles.
Secure Your Computer
Once you've established yourself as an administrator on your computer, you can create a separate account for your child to use when they want to access the Internet. Give their account limited privileges, or completely restrict their ability to download new programs, such as games and messengers. This can give you control over how your child communicates and can provide you with some assurance that the software available on your computer is safe to use.
Download good antivirus and antispyware programs for real-time protection. Having these programs run in the background while your child uses the Internet can help safeguard your computer by alerting you when Trojans, viruses and other malware attempts to download onto your computer. You can also run regular, manual system sweeps before and after your child's computer time to ensure that their activity won't be monitored by third-parties. Some operating systems may come bundled with their own security software, like Windows' Microsoft Security Essentials. It can be a good idea to do some research into other anti-malware programs to find the best fit for you. Regardless of the programs that you choose, always make sure that the software remains up-to-date and that its virus definitions are current.
Many malware threats originate from voluntary downloads. Unwanted software can piggyback on legitimate digital content or disguise itself as common programs. Children can be especially susceptible to downloading malware, as flashy games, free music and interesting browser add-ons, like toolbars, can often host viruses. Advise your child to avoid downloading anything onto your computer without your express permission. If they simply can't resist the download button, put high restrictions on downloads using your operating system's parental controls. Get add-ons for your browser that block pop-ups which lead to questionable downloads. You can even watch your child while they explore the Internet to ensure that they don't visit websites where downloads are offered.
Keep an Eye on Your Child's Internet Activity
While nothing can beat personally viewing your child's activity while they surf the web, it can be almost impossible to monitor all of their Internet surfing. If there are times when you have to leave your child alone with your computer, you can still keep tabs on their behavior by accessing computer logs. Check your web browser's history to see what websites your child's visited. Access parental controls for even more reports about their activity. If you're concerned about who your child is talking to and what conversations are about, you can set messengers to save chat logs and review them after your child has logged off of your computer.
Coach Your Child on Appropriate Online Behavior
While the internet can be fun, full of limitless educational resources, and provide a means for children to maintain friendships through social networks, it can also be a dangerous sphere. It can be easy for predators to assume identities that appeal to your child and put them at risk. For this reason, it can be prudent to teach your child to treat the Internet as if it were the real world: advise them not to talk to strangers or offer any personal information about themselves. Tell your child to only use nicknames that offer no clues about their real name, birth date or address. Remind them to not release your phone number, share pictures, or attempt to meet someone they met online. If you'd prefer that your child only connect with people on the Internet that they already know, set social networking websites and messenger programs to only accept requests from pre-determined contacts.