Protecting Yourself Against Personal Crimes
by
Scott Grabel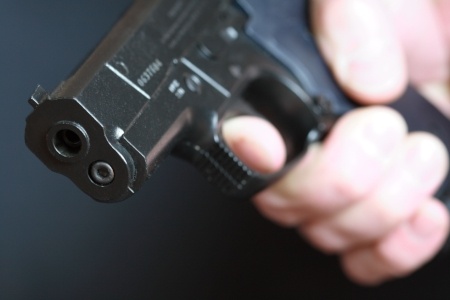 Crime is an unfortunate reality, regardless of where one may live. It can manifest in several different ways, such as crimes against property or crimes against persons. The best way to avoid becoming a victim of personal crimes is to understand what they are and by learning how to protect oneself against them.
Defining Personal Crime
Crimes against persons, often referred to as personal crimes, can be most devastating, as they often affect a person both physically and emotionally. Personal crimes may occur at the hands of strangers, acquaintances, or those with whom a personal relationship has been developed. These crimes are typically violent and may involve assault and/or battery, sexual abuse, rape, homicide, and kidnapping. Hate crimes and certain types of robbery are also considered personal crimes. Robbery that involves personal contact between the victim and the robber, such as muggings and purse snatching, also fall under this category.
Protecting Yourself Against Personal Crimes
While it is not always possible to prevent a crime from happening, there are many way that people can better protect themselves. Awareness is a key step that can go a long way in deterring personal attacks and other crimes from occurring. Whether a person is shopping, walking to and from his or her car, or taking a walk, one should always be aware of their surroundings. By staying alert and aware, a person may be more likely to notice suspicious or alarming activity.
Whenever possible, one should avoid walking in dark, poorly lit areas, or in places where there are few people around. While walking, it is important to do so with a sense of confidence. Assailants often look for people who appear weak and "easy" to victimize. Being prepared is also a good way to protect oneself from personal harm. When approaching one's car or home, have keys in hand and ready to unlock and relock the door. Sifting through one's purse or pockets for keys leaves them distracted, vulnerable, and creates an opportunity for an attacker to grab or harm their victim. If approached by a potential assailant, a person can still protect take steps to get to safety by drawing attention to the situation by making noise and resisting as much as possible.
Help for Victims
If a person finds themselves the victim of a crime, it is important to contact the authorities immediately. Depending on the nature of the crime, medical attention may be necessary. Beyond medical treatment, some victims may experience difficulties days, weeks, and even months after the crime has been committed. There are often victim's assistance programs available, as well as professional counseling or group support meetings.
Victims of abuse may need help in terms of finding shelter from an abusive environment, or may wish to look into their legal options. In some cases, victims of personal crimes may seek compensation from the state for assistance in paying medical bills and any loss of wages due to the incident. Victims are typically able to get information from their physicians, social service programs, and by looking online. The website for the U.S. Department of Justice's Office for Victims of Crime also offers a directory of crime victim services. By using the directory, victims can find the services and the help that they need following a personal crime.
Additional Resources