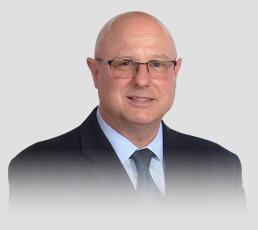 William Hackett
Associate Attorney
Aggressive Representation
During his eight years with Grabel & Associates, Mr. Hackett has successfully represented clients in a variety of criminal defense cases. Mr. Hackett will aggressively fight for his clients' rights no matter what legal situation they are faced with. He entered into the field of law in order to make a difference in his community, and he stays true to that belief by being a skilled and dedicated member of Grabel and Associates' criminal defense team. Mr. Hackett will tackle your criminal defense case with force and work together with you, the police, and prosecutors to minimize your criminal charges, reduce jail time, and get you the most optimal result in your criminal case.
Apprising You of All Your Legal Options
Prior the becoming a lawyer, Mr. Hackett worked in his hometown of Detroit, Michigan as a contractor. This experience gave him a deep connection and understanding of the community. A passion for the field of law paired with a true understanding for the people of Michigan makes Mr. Hackett an excellent choice for your criminal defense team. Mr. Hackett's extensive legal experience allows him to keep his clients fully informed of all the available options in their criminal defense case and work with them to get the best outcome possible.
Mr. Hackett graduated from Detroit Redford High School in 1980. He then attended Wayne State University where he graduated with a Bachelors of Arts Degree in History and Labor Studies. During his studies as an undergraduate, he also worked as an intern for the Teamsters for a Democratic Union, a Rank and File reform group within the Teamsters Union. Mr. Hackett has always had a commitment to working on behalf of the underdog. In 1991, Mr. Hackett enrolled in Law School at the Detroit College of Law, currently known as Michigan State University of Law. As a law student he volunteered as in intern with the Maurice and Jane Sugar Center for Social and Economic Justice and was an active member of the Detroit College of Law Chapter of the National Lawyers Guild. Mr. Hackett graduated form the Detroit College of Law in 1994 and was admitted to the bar in 2003. Mr. Hackett lives in the Detroit, Michigan area and enjoys spending time with his five children.
Professional Associations and Memberships