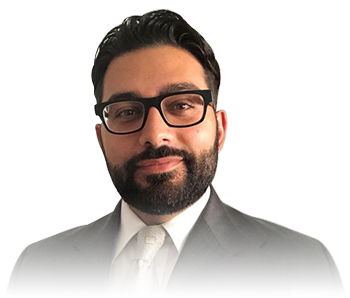 Nader Nassif
Associate Attorney
Significant Trial Experience with a Listening Ear
Mr. Nassif has a passion for criminal defense and brings a wealth of trial experience to the table. Having won over 20 trials, he understands what a client is looking for in an attorney. Mr. Nassif strives to be someone his client can believe in, listen to and know that he is on their side. Mr. Nassif works hard to give his clients all the information they need in order to make the best decisions about their case and future. He gives his clients an honest assessment of their case's strengths and weaknesses and fully explains what the options are. Mr. Nassif wants his clients to be informed every step of the way in their case. He has represented over 2,000 clients in criminal courts across the state of Michigan; in every type of criminal matter from misdemeanors to murder cases. Mr. Nassif became an attorney to use his problem-solving abilities to help people, that coupled with his extensive legal experience and attention to detail makes him the aggressive attorney you want in your corner.
A Michigan Native Focused on Education and Writing
Born and raised in Michigan, Mr. Nassif attended Dearborn High School. He continued on to graduate from University of Michigan, Dearborn in 2005 with a bachelor's degree in Economics and minor in Business. He attended and graduated from Thomas M. Cooley Law School in 2008 where was Senior Editor for the Law Journal. He passed the bar exam that same year and was later admitted to the Eastern District of the Federal Court. Mr. Nassif began his legal career as a Legal Intern the Department of Military and Veterans Affairs then on to the JAG Office as Assistant to General Counsel for the Michigan National Guard. Following that he was contracted with the 15th District Court in Ann Arbor to provide criminal defense in misdemeanor cases. Mr. Nassif was also a research attorney before joining Grabel & Associates as an Associate Attorney in 2022. He has ghost written for several legal guides and law review articles. In his free time, Mr. Nassif enjoys playing tennis, playing and producing music and spending time with family and friends.
Professional Memberships and Associations