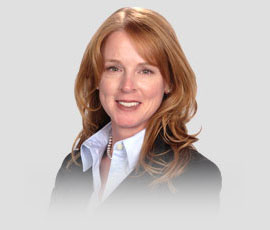 Renee Wagenaar
Associate Attorney
Renee Wagenaar: A Consummate Professional Focused on Results
As part of the Grabel and Associates team, Renee Wagenaar brings with her substantial experience and success in criminal law cases. Ms. Wagenaar has provided clients across the state of Michigan with exceptional legal guidance and support, reaching successful results in areas including sex and juvenile crimes, drug and theft/property crimes, violent crimes, DUI, driving infractions, and more. Ms. Wagenaar's experience expands beyond state court cases, as she has obtained favorable results for clients in federal court, as well as at trial and in criminal appeals.
Described as "absolutely wonderful" and "very compassionate" by past clients, Ms. Wagenaar is able to combine her legal experience with her unique educational background to provide clients with a well-rounded defense strategy that takes all aspects of a case into consideration. Ms. Wagenaar's intuitive ability to understand personal relationships and family dynamics allow her to develop defense strategies that account for human behavior and better understand and interpret the allegations and facts that surround criminal cases.
Legal Education with an Emphasis on Understanding
A Michigan native since birth, Ms. Wagenaar majored in political science and psychology at Calvin College in Grand Rapids, where she received her B.A. in 2000. She continued on to Western Michigan University, where she received her Master's Degree in psychology in 2004. A drive to combine her psychological background with her interest in the law, Ms. Wagenaar graduated cum laude from the Thomas M. Cooley Law School in Lansing in 2011 and was admitted to the Michigan Bar that same year. Ms. Wagenaar received the Raymond Burr Award for Criminal Law in 2007, and is presently considered one of the Top 40 Under 40 Trial Attorneys, an honor bestowed upon her in 2014. In her downtime she enjoys running, reading and spending time with her family.
Professional Associations and Memberships
Grand Rapids Bar Association, Criminal Law Section
Grand Rapids Bar Association, Family Law Section