Juvenile Crime Prevention
by
Scott Grabel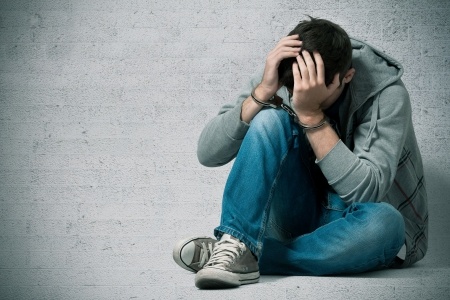 When it comes to kids and crime, they can be either a perpetrator or a victim. As a victim, they are vulnerable to attacks from adults and other teens. When a juvenile commits a crime, it can have a life altering impact on his or her life. Even minor crimes can set a pattern of behavior that continues into adulthood. Parents and guardians play a pivotal role in preventing juveniles from falling into either category. They can do this through their actions and their interactions with youth. To start, it is necessary to understand some of the common areas in which juveniles and crime intersect and to learn about the Holmes Youthful Trainee Act.
Assault
Assault is defined as a violent physical attack against another person. In some cases, an assault may hurt the victim on an emotional level as opposed to a physical one. A physical assault may involve hitting, kicking, or otherwise beating another person. Mentally, assault can take the form of extreme harassment or bullying. Rape, or sexual assault, is another type of physical and mental assault. Youth may fall victim to assault at the hands of other people their age or by adults. Juveniles often commit these types of violent crimes against one another.
Drug Crimes
Because they are illegal, the act of taking drugs is in itself a crime. In addition, the chemical effects of the drugs can cause teens to behave in violent ways and may cause them to attack or hurt others. Even the desire to continue feeding their drug addiction can cause juveniles to commit a drug related crime. Crimes associated with drug use can be non-violent in nature or violent to the point of murder. Drug crimes may include stealing, rape, beating, stabbing, or even shooting.
DUI/DWI
Driving while intoxicated (DWI) and driving under the influence (DUI) are both terms that are used to describe a person who is driving while impaired by drugs or alcohol. When a person of any age drinks or takes drugs and then drives a car, it is a crime. Underage drinking and drug use in general, even when the teen is not driving, is illegal. Underage drinking and driving is one of the main causes of accidents and death for teenage drivers.
Theft
Theft is defined as one person illegally taking property from someone else. Juvenile theft is another area in which youth can be either the victim or the aggressor. Youth who fall victim to theft in school may have their personal property stolen from their lockers or backpacks. Juveniles who steal may steal from other teens, adults, or businesses. When a teen steals from a business, such as a grocery or clothing store, it is called shoplifting. For some people, shoplifting is a compulsion that is difficult to stop or control.